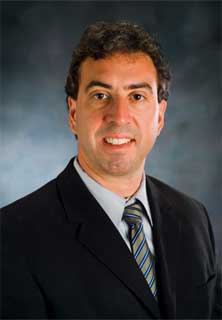 Scott F. Corneal, DO
Scott F. Corneal, DO is originally from Florida but grew up in Pennsylvania. He completed his undergraduate degree in Biology at Penn State University. He then migrated further north to attend medical school at the University of New England in Biddeford, Maine. He was invited to be a member of the honor society of Psi Sigma Alpha for being in the top ten percent of his medical school class. In addition to 4 years of medical school, he stayed in Maine for an additional year to complete a teaching fellowship in Anatomy and Osteopathic Manipulation.
He completed a one year rotating internship at UMass Memorial Hospital in Worcester, Massachussetts. Moving south to Atlanta, he completed a three year residency program at Emory University in Physical Medicine & Rehabilitation. He was honored with an award for the best research paper at Emory for his paper on the Intra- and Intersubject Reliability of Abductor Pollicis Brevis Muscle Motor Map Characteristics with Transcranial Magnetic Stimulation. This paper was subsequently published in the Archives of Physical Medicine & Rehabilitation August 2005. He worked with 2 different orthopedic groups in the Atlanta area before deciding to start his own private practice in beautiful St Augustine, Florida.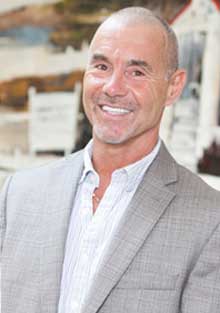 Dr. Ronald D. Fudala
Dr. Ronald D. Fudala, a Board Certified Chiropractic Neurologist has been in practice since 1987. His focus is on spine-related problems and disorders causing pain, numbness, or weakness in the arms or legs. Dr. Fudala's experience, including 11 years within a large neurosurgical practice, gives him an in-depth familiarity with many common and uncommon conditions, their diagnosis, and the various approaches to effective treatment. He has always recognized that "knowing the person is as important as knowing the disease", and strives to implement treatment that is appropriate to each individual's needs.
In addition to private practice, Dr. Fudala remains active in academics, writing regularly and serving as an invited lecturer at various post-graduate educational programs. Dr. Fudala graduated cum laude, second in his class, from the National University of Health Sciences, in Chicago, IL, where he was also voted class vice-president. He has served in numerous professional capacities. When in Ohio, he was recognized as Doctor of the Year by the Ohio State Chiropractic Association. He currently serves on the board and is a volunteer clinician for the Wildflower Clinic, a facility providing free care to the economically disadvantaged population in the Saint Augustine area.